---
Here's How Employers Can Control Your Hair
---
Looking for a job? ..avoid Dreadlocks.
A federal appeals court has ruled that banning an employee from wearing their hair in locs is not racial discrimination.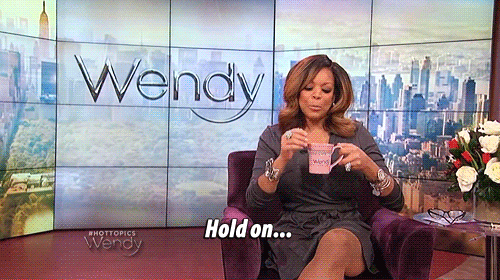 The 11th Circuit Court of Appeals dismissed a lawsuit against a company that refused to hire a woman because she wouldn't cut her dreadlocks.
Essence has reported:
According to the Wall Street Journal, Chastity Jones applied to work at Catastrophe Management Solutions in 2010 and was initially hired, but the role came with one condition. Jones was told that she'd have to cut off her locs in order to comply with the company's grooming policy. She refused to do so and the job offer was rescinded.
The EEOC alleged in its case that banning dreadlocks was racial discrimination, "prohibition of dreadlocks in the workplace constitutes race discrimination because dreadlocks are a manner of wearing the hair that is physiologically and culturally associated with people of African descent." The EEOC said that the argument was based on an understanding of race as "a social construct" that "has no biological definition."
What are your thoughts?? Are employers creating limitations and new ways to target and control African Americans? Do you think Caucasians are affected by this? Comment and get the conversation poppin' below!

Looking to be healthier? Looking for opportunities to become an entrepreneur? Maybe event combine them? Well http://EarlDorsey.com provides you with healthier options to live a better life & opens doors so you can take control of your own life!! Click on the site now & take a look!! It could change your life!!!
Click Here
---